Centre Based Services
Lentor Senior Care Centre
Lentor Senior Care Centre (LSCC) is a newly open centre nestled in the natural greenery environment in between the Ang Mo Kio and Yishun housing estates. It provides both social & healthcare services for the seniors during the day. Through our supervision and tailored care for the seniors, the centre aims to help them lead quality and meaningful life. LSCC does these by optimizing their functional abilities as well as help them to age-in-place and remain integrated within the community. For caregivers, the centre allows working caregivers to conveniently drop off their seniors at the centre during the day and helps them to reduce caregiver stress and burden.
Frequently Asked Questions
Who should enrol at Lentor SCC?




Senior who require the following services may enrol into Lentor SCC :

Day care services
Maintenance exercise program to maintain current physical status or to prevent deterioration
Assistance with Activities of Daily Living (ADL) and personal care needs
Recently discharged from hospital, and possess good rehabilitation potential for further improvement in the physical;l functional status
What is the process to get enrolled?




You will need a referral from your doctor to assess your suitability for such services. Please speak to your care staff at the hospital that you or your loved one is staying, and he/she will assist you in submitting an application to Agency for Integrated Care (AIC).

Can I receive subsidy for my therapy session?




If you are a Singapore Citizen or Permanent Resident, you can undergo a means test to determine your eligibility for subsidy, and thereafter, enjoy relevant level of government subsidy based on the results.

Can I tap on Medisave?




Yes, you can tap on either your family member's or your Medisave to pay for your Active Rehab (AR). Medisave withdrawal limit is $25 per session, subject to annual cap of $1,500 per year.
Not sure if this service is suitable for you? Contact us via email: [email protected] or on the phone 64516300 now.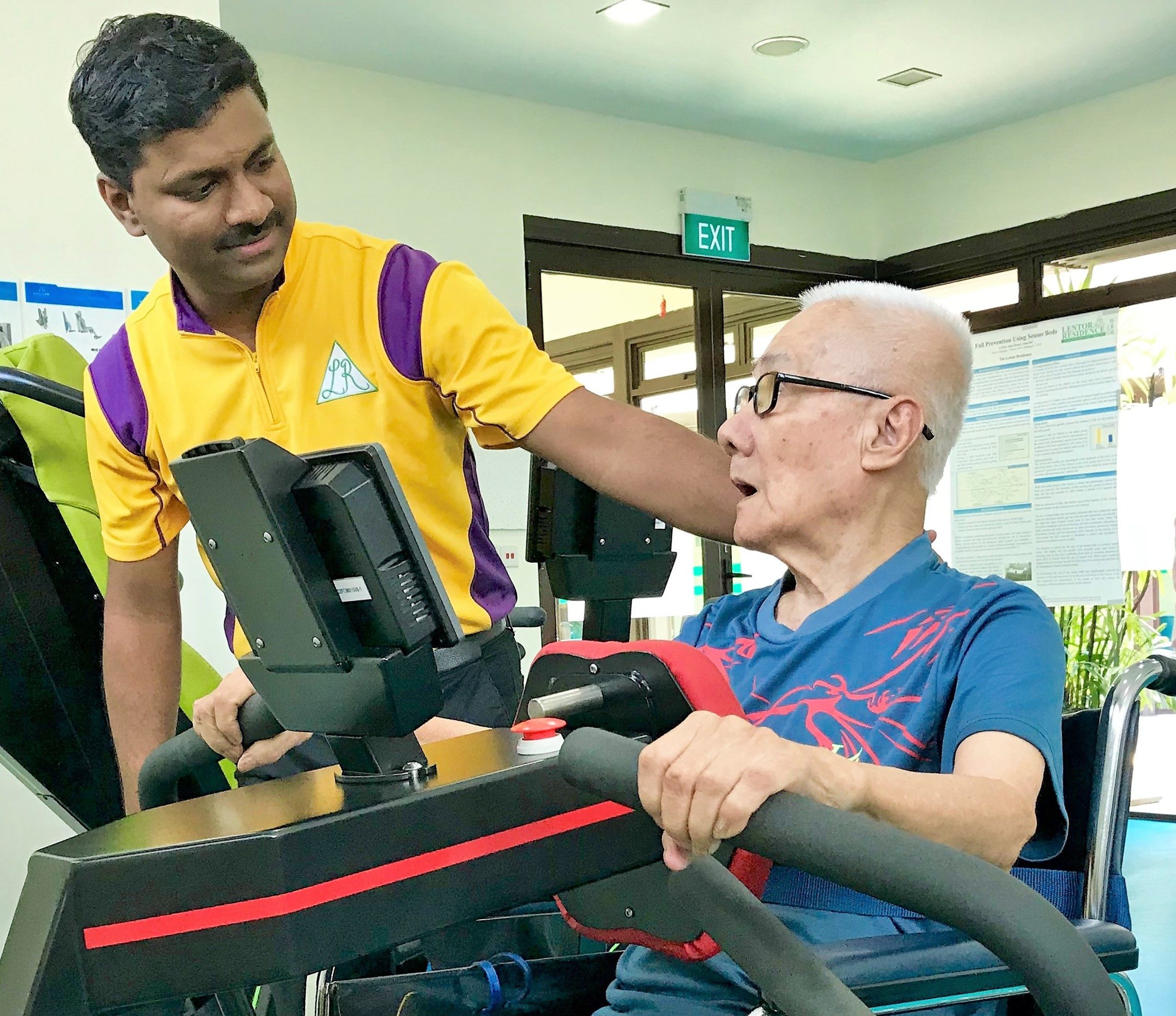 Day Rehabilitation
Provide Physiotherapy and Occupational therapy services aiming to 

Maximize functional improvement

Community re-integration

Rehabilitation service provided include:

Active Rehabilitation (AR) – to improve the client's functional status

Maintenance Exercise (ME) – to reduce the client's functional decline
Contact Us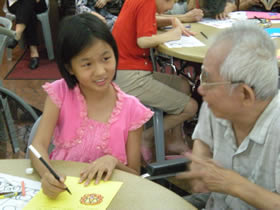 Maintenance Day Care
Providing full-day care support for the elderly

Promoting ageing in place for frail and/or physical disabled elderly

The primary objectives of Maintenance Day Care are:

To provide supportive centre-based environment for frail and/or physical disabled elderly

To maintain and/or improve their general, physical and social well-being

To provide support and respite to their family/caregivers
Contact Us